#2: Free Dishwasher Isn't Enough
Have you ever belonged to one of those "Buy Nothing" groups on social media? They are pretty awesome. People who have stuff they want to get rid of, but either want to do something charitable or don't want their item to end up in a landfill, offer to give that stuff away for free.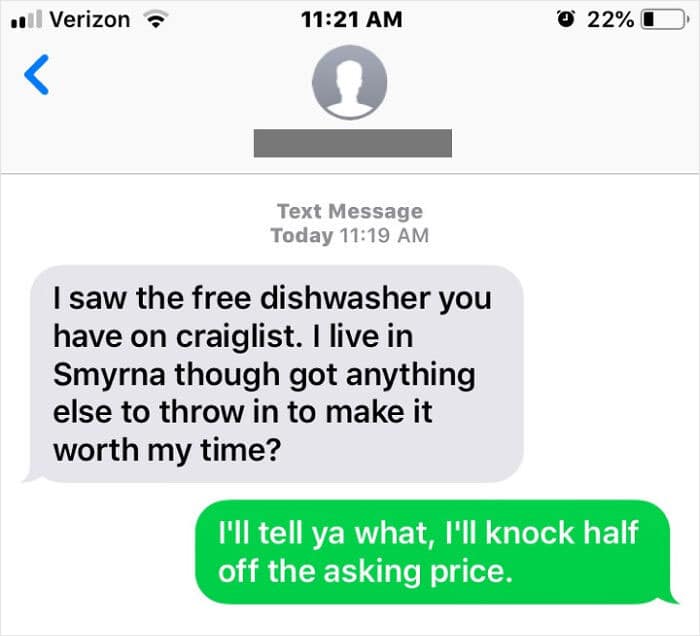 It's a pretty sweet setup! How often does someone offer to give you a washing machine for free? But apparently, it's not a good enough giveaway for this person, who asked for the donator to donate something else to make it "worth their time." You know what's worth your time? Showing a little gratitude.