We all know that famous phrase: "Beggars can't be choosers." The meaning of this phrase should be obvious: if you're offered something for free or ask someone to do you a favor, then you really can't be too particular about what you get or how it's done. If you're begging, don't be choosy. Just say thank you. Easy as that. Except it's not as easy as that, because clearly, some people really don't understand this concept; they keep being demanding and picky when it comes to getting free stuff. To prove it, we've gathered funny examples from around the web of times that "beggars" were pretty choosy. Follow along and learn what not to do.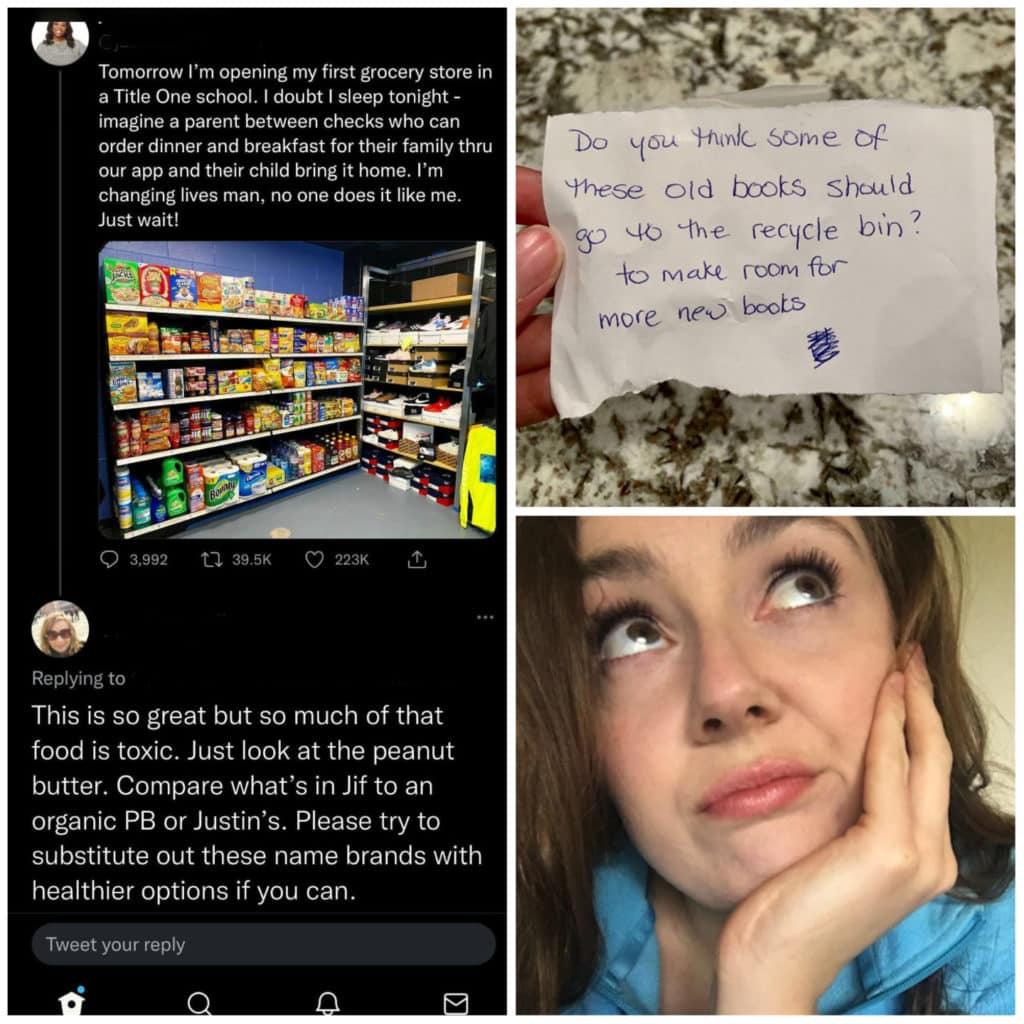 #1: What Did You Expect?
Here are two examples in a single image of people showing up for a free event—an event where someone else went to all the bother of thinking of the community, setting it up, and sometimes even found a way for food and drinks to be provided—and the attendees still found something to complain about.
Here's a newsflash for those ungrateful people: you got to see this movie 100% for free. Most of the time, seeing a movie involves buying a ticket at the movie theater, paying to rent it, or subscribing to a streaming service. But instead of paying money, you are being given this event for free. Just enjoy this kind initiative and stop complaining.