#11: I'm Not a Delivery Man
When I moved recently, I put my couch up for free on a local classifieds website. I wish I could say it's because I was feeling really generous, but actually, it's because if I took it to the local thrift shop, I would have to find a way to move it. Offering it for free took the responsibility of moving it off my shoulders.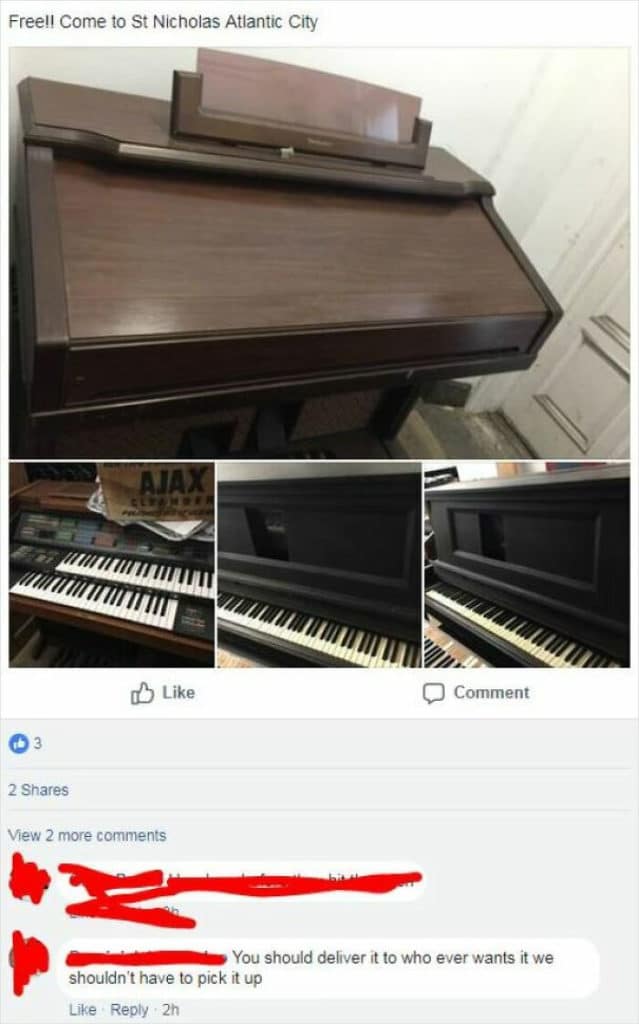 And that's what I think a lot of people don't understand: frequently, if something is being given away for free, it's because the seller is willing to forego pay just to have this thing out of their hair without them having to move it. So the seller offering to deliver the item would make no sense; the seller is already in this situation because they don't want to deliver it anywhere.