#22: Just Say Thank You
Sometimes people need to be reminded that the world doesn't revolve around them. When we were younger, we were taught that when someone does something nice for someone else, they should be appreciative and say thank you. Regardless of whether they like the thing they were given, it is nice to be polite.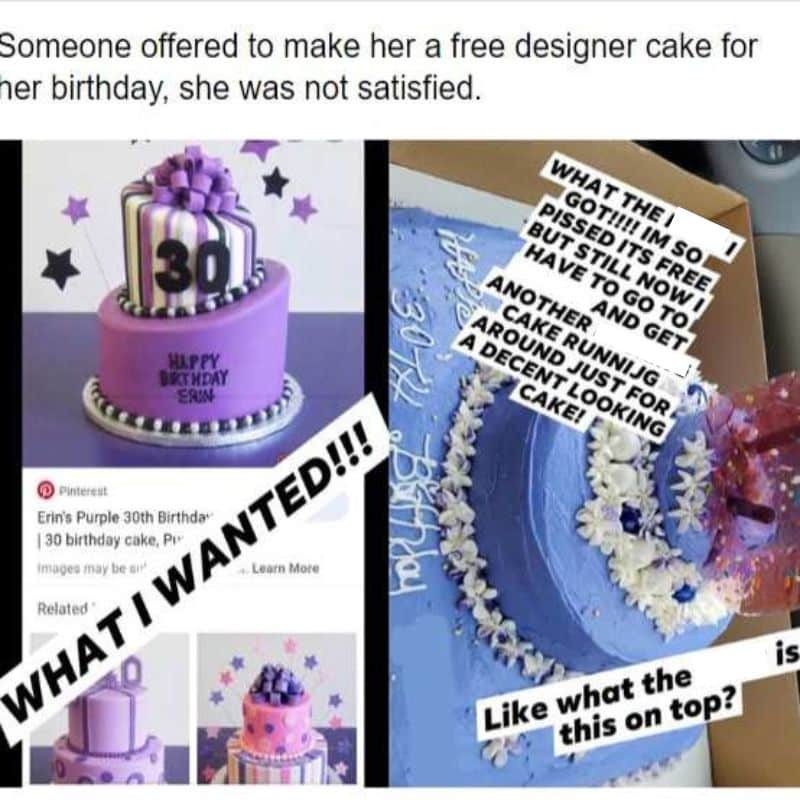 But apparently, this person wasn't taught the same manners when they were a kid… Can you imagine receiving a cake like this (for free) and complaining that it isn't good enough? Sure, certain touches could look a little bit more refined, but that isn't the point.