Have you ever wondered how movies and television create some of those astonishing, iconic scenes? For example, you know that nobody can fly on a broomstick, but for the life of you, it just looks so darn realistic! We know they use a green screen, but that doesn't really explain how they make it look so authentic, does it? Special effects have come a long way since film was first invented – we can see the difference between the first and last Star Wars movies – and we marvel at the industry's amazing progress. Join us as we take a look at some of the coolest and most inventive approaches to filmmaking.
#1: Titanic
We refuse to believe that one of the most romantic moments in cinematic history was not a live shot. Yet, we still cling to the love that Jack and Rose shared on their ill-fated voyage across the sea. Admit it; you reenact this scene every time you step foot on a boat, don't you?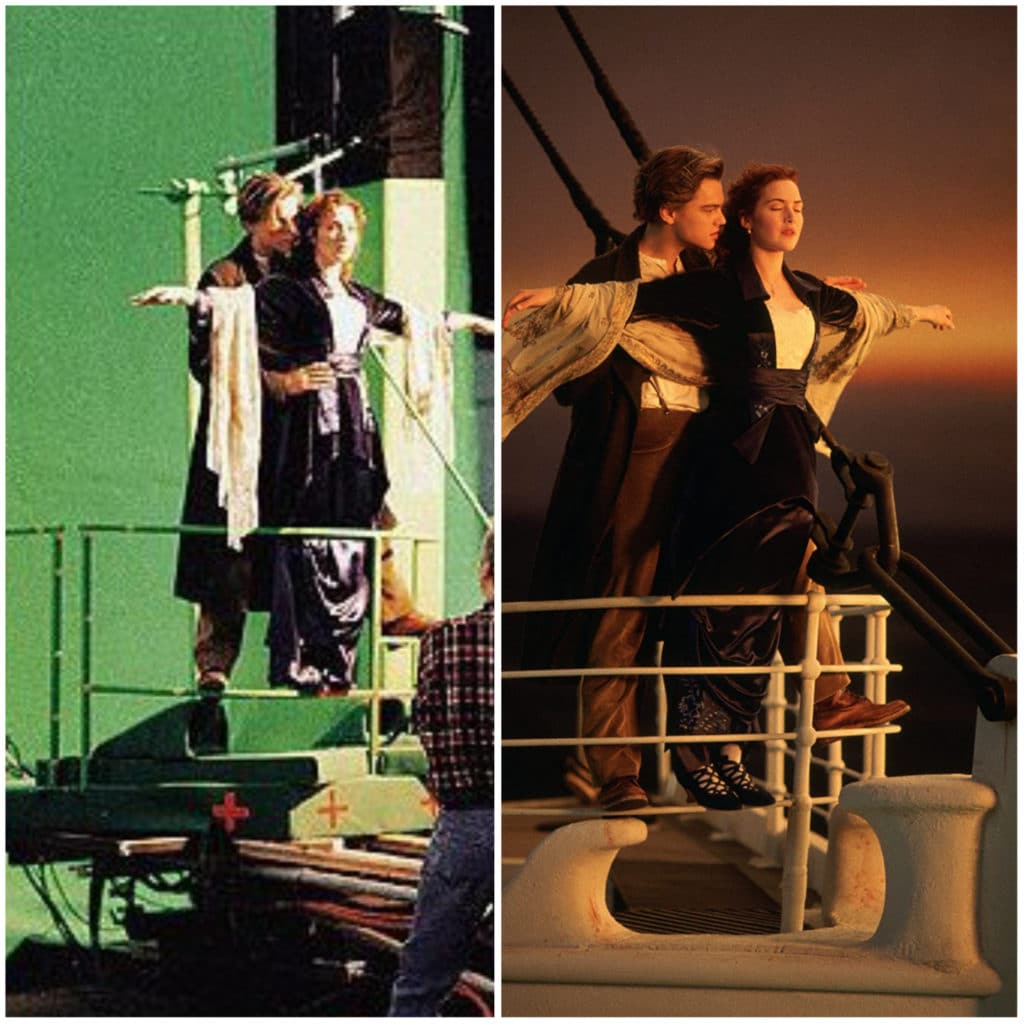 But, sadly, Leonardo DiCaprio and Kate Winslet weren't anywhere near a boat when they filmed this iconic moment. Instead, they were on a soundstage standing on a railing; there wasn't even a set built to look like a ship! But this magic worked nonetheless; we can almost feel the sea spray on our faces every time we watch this scene.