I'll Have a Big Mac with Fries
Royals are often seen at fancy dinners and expensive galas. However, many of them are like us and can't resist the alluring power of a burger and fries. Prince William and Prince Harry, in particular, are known to love fast food! The two of them have a fond attachment to McDonald's in particular.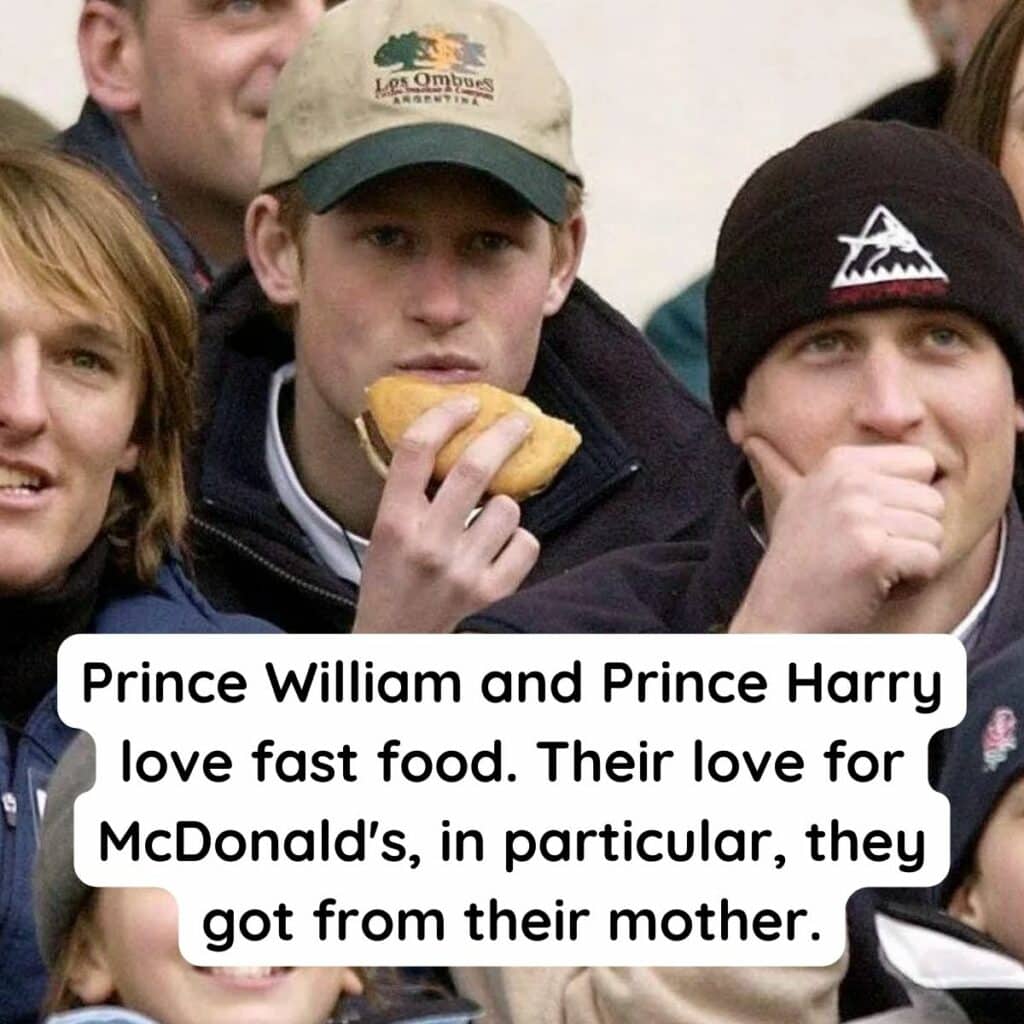 They would often get McDonald's with their mom, Princess Diana. The three of them loved getting McD's so much that it became a weekly tradition. Sources who worked in the palace at the time said that Princess Diana would treat her boys to McDonald's every Saturday, and they would watch TV together. The two Princes probably love the fast food joint so much because of these memories with their mom.