A Very Funny Christmas
Just because the Royal Family is vastly wealthy doesn't mean they can't let loose once in a while! The Royal Family has a cute tradition of exchanging intentionally funny gifts with each other. On top of being funny, each gift is personalized to make the joke even more hilarious. What else could you get someone who already has everything?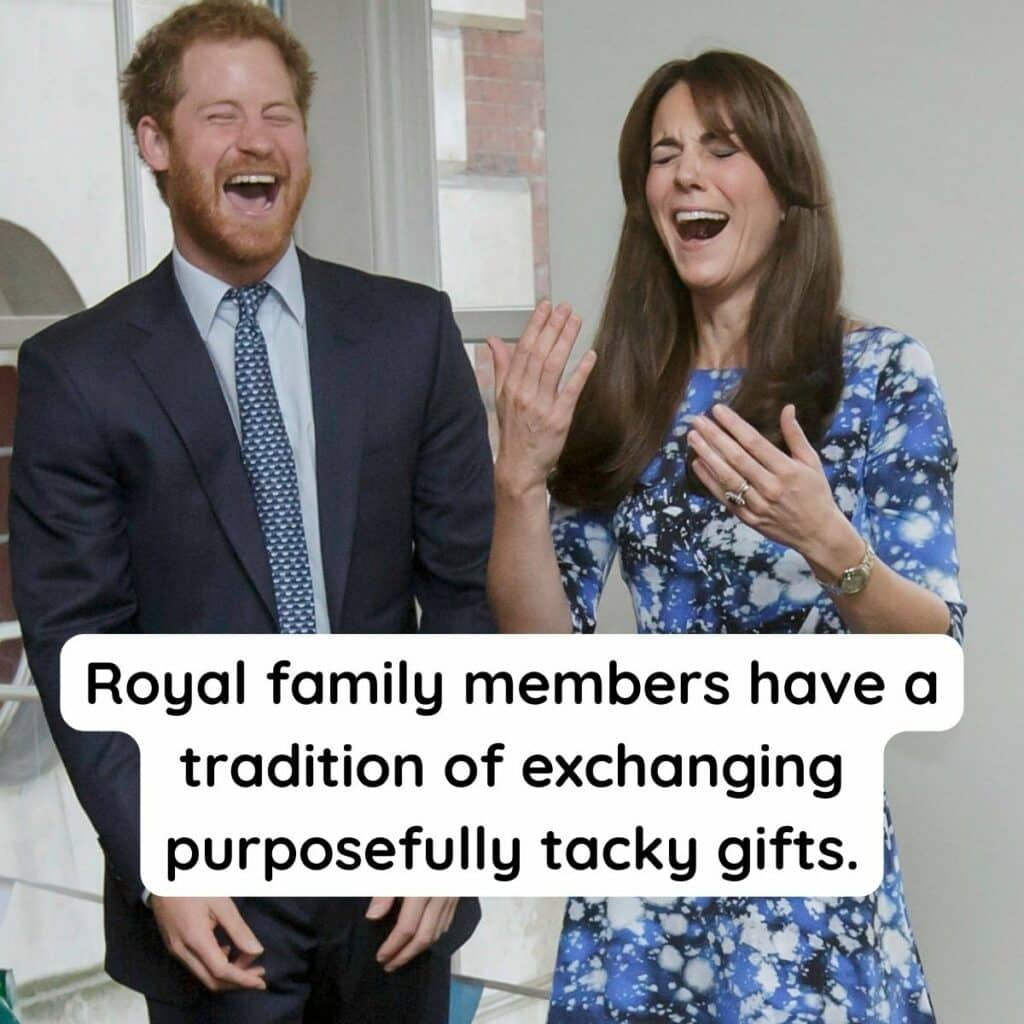 These prank gifts are anything but lavish. One year, Kate gave Prince Harry a "Grow Your Own Girlfriend" kit (before he met Meghan) and Prince William gave his grandmother, the Queen, a pair of slippers with her face printed on them. Prince Harry was the king of prank gifting. One time, he gave his grandmother a shower cap with an explicit saying on it, which she loved. Another year, he gifted her a Big Mouth Billy Bass.