It may be a cliché, but necessity is indeed the mother of invention. We aren't all engineering geniuses, but fortunately, we don't always need to be. Thankfully, we have some perfectly capable inventors walking among us, saving dire situations sometimes. These solutions may not always be elegant, but if they get the job done, that's good enough for us! We just want to state for the record that we don't necessarily condone creating your own DIY engineering solutions and that sometimes it's better to call a professional. However, if you feel up for the task, you might be inspired by some of these inventions.
#1: Giving a New Meaning to Carpool
Who wouldn't like to have a pool in their backyard? It looks like so much fun and the perfect solution on hot days. You could always drive to the local public pool, but it's not the same as having your own private pool in your backyard. Unfortunately, it's something most people simply can't afford, which is why it's called a luxury.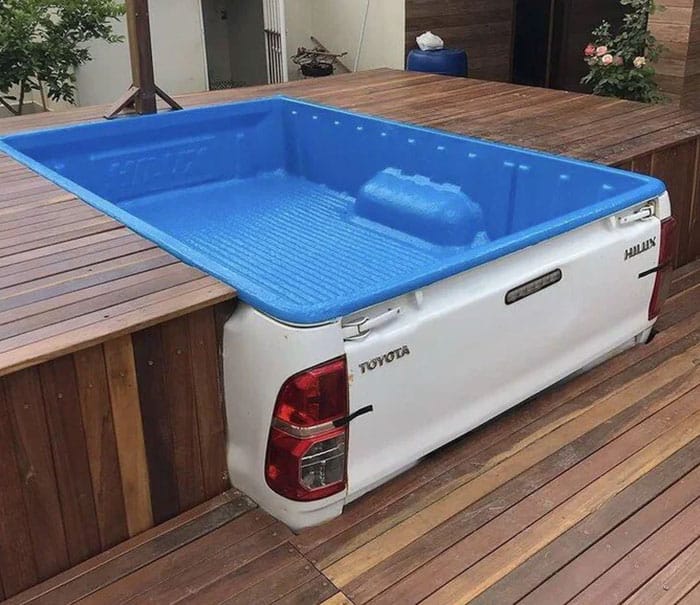 We have to say, this person's idea of a DIY pool isn't half bad. Sure, at first we thought it was weird and potentially dangerous, but the more we look at it, the more ingenious it seems. We can't actually find one fault with this DIY pool; it looks sturdy and wide enough to hold a number of people, and the deck is a classy touch!