#11: Far From Fearless
Allowing yourself to fall into an entirely different persona is what separates good actors from great ones. Some parts of acting and auditioning can be highly embarrassing, but an audition is not the best time to suddenly become self-conscious. Even though Taylor Swift can dominate a stadium full of fans, even she has suffered from audition embarrassment.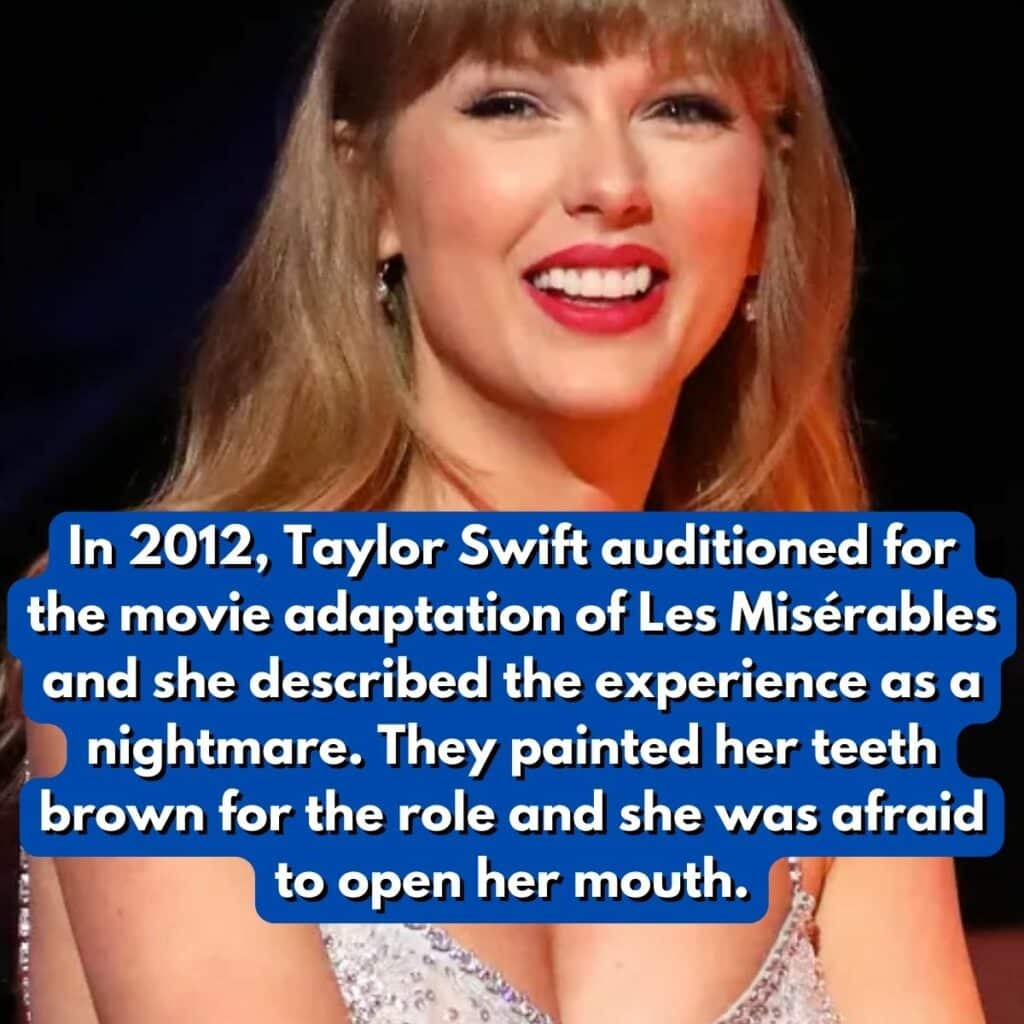 To add to Taylor's horror, the makeup team also added dark circles under her eyes to add to the believability – which completely threw her off balance – and she looked that way for the first time she met Eddie Redmayne, whom she was screen testing with. Taylor says, "it immediately became a nightmare for me." Shake it off, girl.