Prepared to be amazed, but not in a good way. In fact, these stories of bridezillas out of control may make you question your faith in humanity. It's understandable that a bride would want her wedding day to be perfect, but the lengths that some go to in order to make that happen are extreme and unpleasant in many cases. To any potential bride reading this, take this article to be an example of how not to act. For everyone else, sit back and enjoy the downright wild actions of these bridezillas.
A Reasonable No-Show
Being asked to be a maid of honor is certainly an honor, but it comes with a lot of responsibility as well. I'm sure most of you have had the pleasure of filling such an important role for a friend or relative. However, I'm certain that you haven't had to do anything nearly as drastic as what the bride asked of her maid of honor in this story.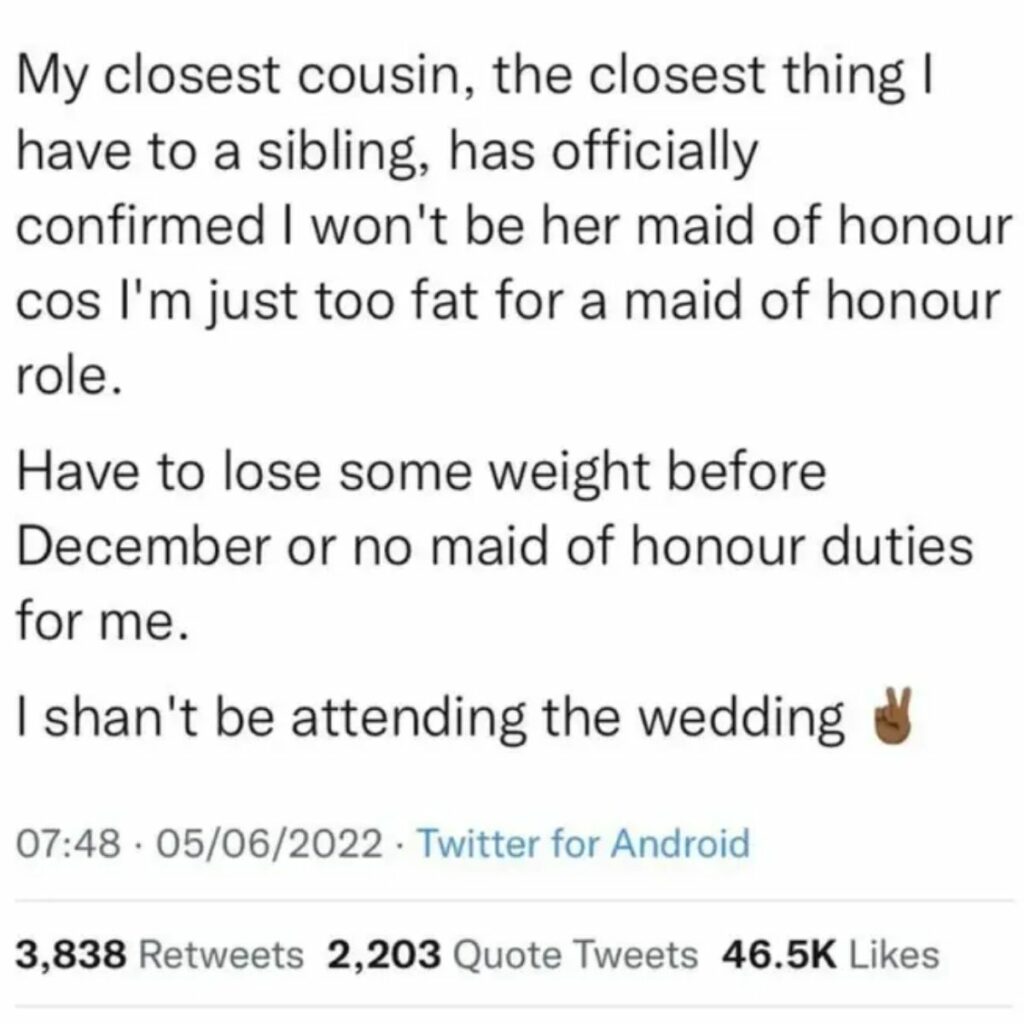 Evidently, being as close as siblings was not enough for this bridezilla to overlook her potential maid of honor's weight. It never ceases to amaze me how shallow people can be. But, on the bright side, at least this would-be maid of honor knows where she stands in the eyes of her cousin and made what I think is a wise choice of not attending the wedding at all.