During the night, the skin is much more receptive to treatment. That means it is extremely important to take this opportunity to revitalize and give the nourishment and treatment it needs to look flawless. When you choose the right night creams, it helps our skin look perfect. Night creams revive the skin during the much-needed rest hours during the night.
The night is the time when the skin is regenerated and allowed to rest, and a period when it is more prepared to take in what you give it.
For these reasons, night creams are a must. Many people use the same cream they use during the day, even at night. Sure, this works, but for the best effect, you should also use a night cream.
The primary difference between a day cream and night cream is their ingredients. For example, certain day creams have protection against contamination, others contain sunscreen, etc. The night cream contains a lot of moisture and nourishment that helps repair the skin.
In short, you should simply not use day cream at night. The night cream you use should be a much more intensive treatment. With a good night cream, the skin can recover during the night and keep its original elasticity and luster. Dry skin will age much faster. Night creams can be slightly thicker than your day cream seeing you don't have makeup on top during the night. The day cream focuses on protecting the skin whereas the night cream focuses on repairing it.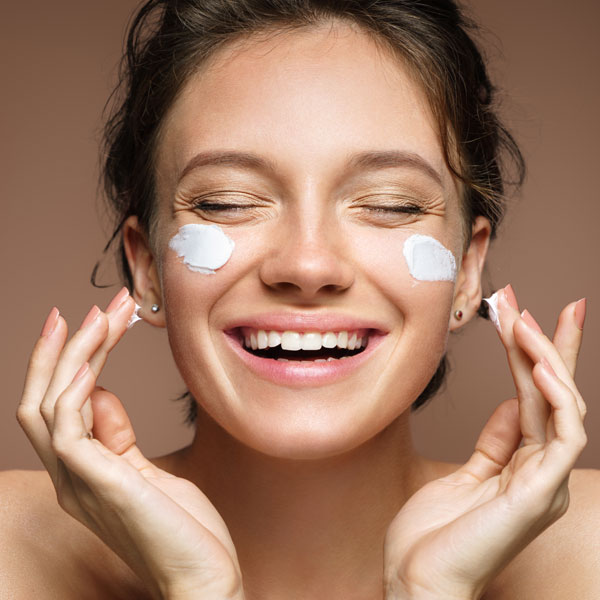 1. Detoxifying night creams
Some of us suffer from a lot of stress in daily life. If you simultaneously have dry skin that needs moisturizing, you can choose detoxifying night creams that are simultaneously moisturizing.
Many of these creams with detoxifying properties are usually developed for people around the age of 30. They also usually contain vitamins that help prevent the first wrinkles that may start to appear.
There are also creams made for tired skin. It is important to check whether these are cleansing creams or not to rule out if they are intended for more mature skin.
2. Regenerating night creams
As we age, our skin begins to lose elasticity. You may notice that your skin is a little looser, that it is not as shiny, and that it takes much longer for pimples to disappear.
If you experience these signs, a regenerative night cream is just what you need.
Many regenerative creams help to minimize any skin spots that may be difficult to remove. In addition, these creams help to eliminate wrinkles that appear to be deeper, which is why they are more difficult to hide.
3. Anti-aging night creams
There are also night creams designed for those whose skin is already affected by time. Wrinkles with deep folds that make-up does not hide, very loose skin, no luster.
People in their 40s and 50s are beginning to need more powerful creams that can counteract this with greater efficiency. With the help of an anti-aging day cream and an anti-aging night cream, you can make your skin look much fresher.
A person using an anti-aging night cream will wake up with much firmer and smoother skin. Imagine waking up and feeling spectacular!
But you have to use these creams every day to get the desired effects.
4. Humidifier
This is the most important cream you use because the function is to keep the skin moisturized. Moisturizing creams are not only intended for dry skin, but also for people with combination or acne-prone skin.
Moisturizing creams are suitable for all ages. For example, if you do not want to use a wrinkle cream but just a regular moisturizer, night creams with these moisturizing properties can be a good alternative.
They moisturize the skin to make it look much healthier and fresher. In addition, moisturizers for acne-prone skin will not worsen the condition. On the other hand, they make the skin much better prepared to heal.
People with combination skin should definitely use this type of night cream. Combination skin is characterized by the oily "T-zone", while the rest of the skin can be dry and flaky if it is not properly moisturized and taken care of. For this reason, it is important to have a really moisturizing night cream for combination skin.
Remember that you need to clean your skin thoroughly before applying any night cream. Otherwise, you may not get the desired results. There is also a possibility to also combine these creams with a serum or natural oil, such as rosehip seed oil.
Also, keep in mind that these night creams (unless specified) should not be applied around the eyes. For this sensitive area, there are other products that are more suitable for not causing any problems.
Choose night cream according to your skin type
Not all night creams are created equal. The good news is that with so many too choose from, you can be sure to find one that your skin will love. But at the same time, with so many to choose from, it can feel overwhelming to know which one to choose.
The best tip for identifying the perfect night cream is to look at your skin type.
Normal skin
If you have a normal skin complexion, there are a lot of different night creams to choose from. You need to find one that moisturizes well but not one that is too fat, and which strengthen and rejuvenate the collagen in the skin.
Combination skin
For combination skin, you want to find a night cream that reduces the production of oil in the skin, but also gives necessary moisture.
Dry and sensitive skin
For dry and sensitive skin, you need serious moisturizing effects. Choose a night cream that moisturizes well and nourishes your skin. There are creams that are developed to be effective against free radicals and skin stress to make your skin calmer
Young and sensitive skin
If you have young and sensitive skin, you want to find a night cream that is effective against lines and wrinkles, but which also moisturizes well.
What night cream do you use and what will you try next?