#16: People Look Out for Each Other
With all of the news and negative messages out there, we can sometimes forget that we are all just people trying to get by. Everyone hits hard times at some point in their lives, and unfortunately, some people hit them harder than others. There are times when you may feel alone or helpless.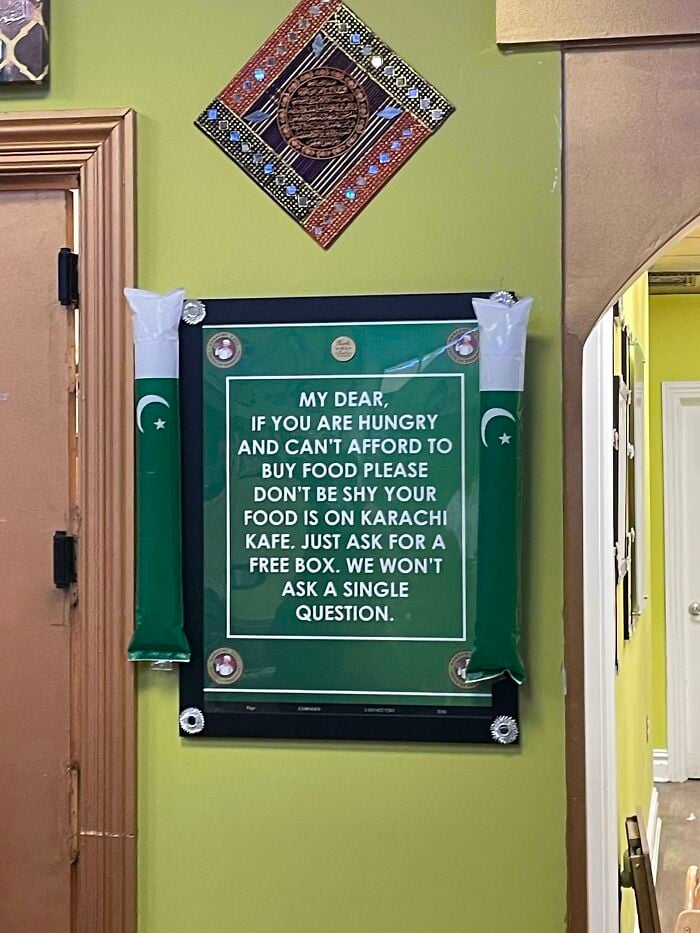 Posts like these help you to remember that it isn't the case. Despite the negativity we see around us sometimes, there is plenty of good in the world. Take this restaurant, for instance, which is willing to offer a helping hand to anyone who just needs a little help or food.