#12: Location, Location, Location
When you go on a trip, one of the most important things to consider about the Airbnb or hotel you book is the location of the property. You want to be close to the city center, but you also want to stay in a quiet and safe location where you feel comfortable walking alone at night or asking locals for directions.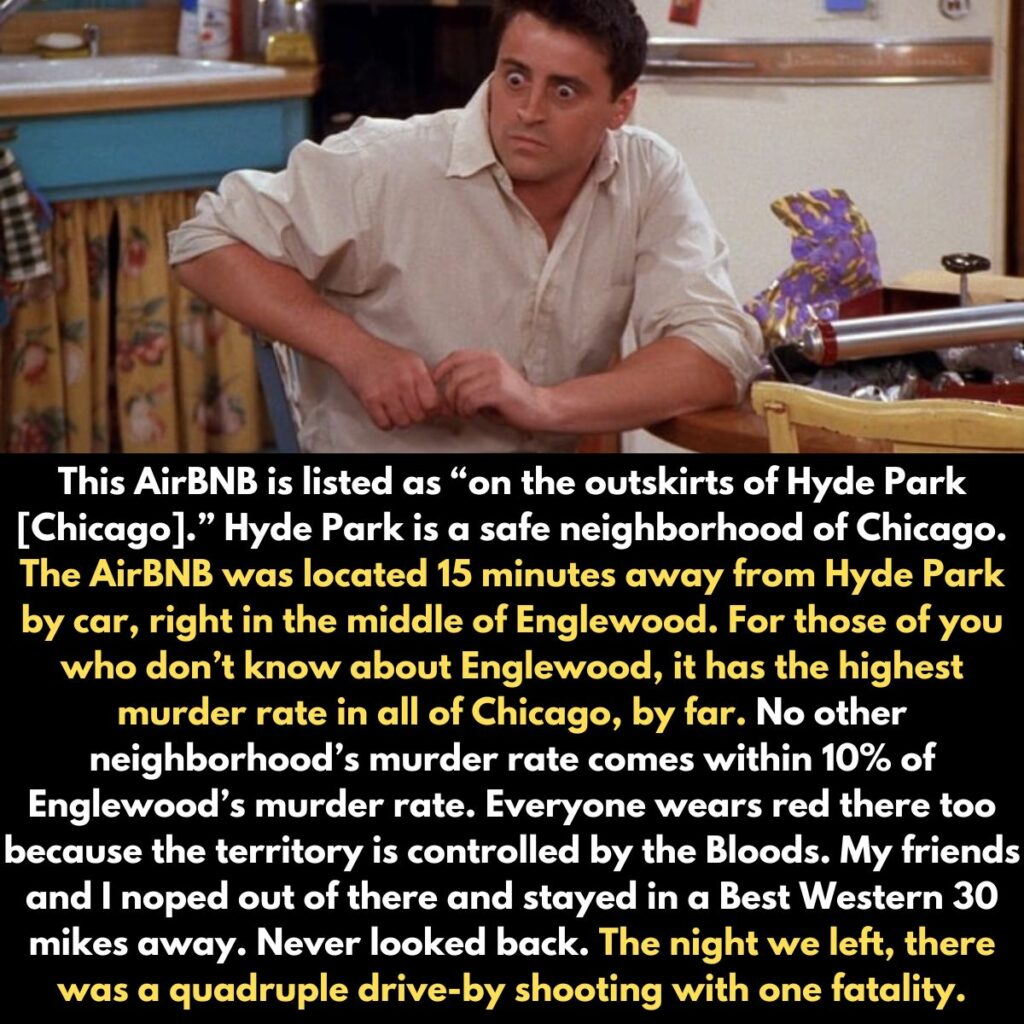 This person and his friend booked an Airbnb in Hyde Park, knowing that it's considered one of the safest areas of Chicago. Unfortunately, while the listing said "on the outskirts of Hyde Park," the property was located in another neighborhood altogether, which happens to be one of the most dangerous areas in the city.